It has come to our attention that booking an appointment using your iPhone or iPod may be a bit difficult. There are two ways to fix this issue.
1. Change you cookie acceptance setting.

2. The system will offer to redirect you to the direct scheduling page if it detects a cookie acceptance issue.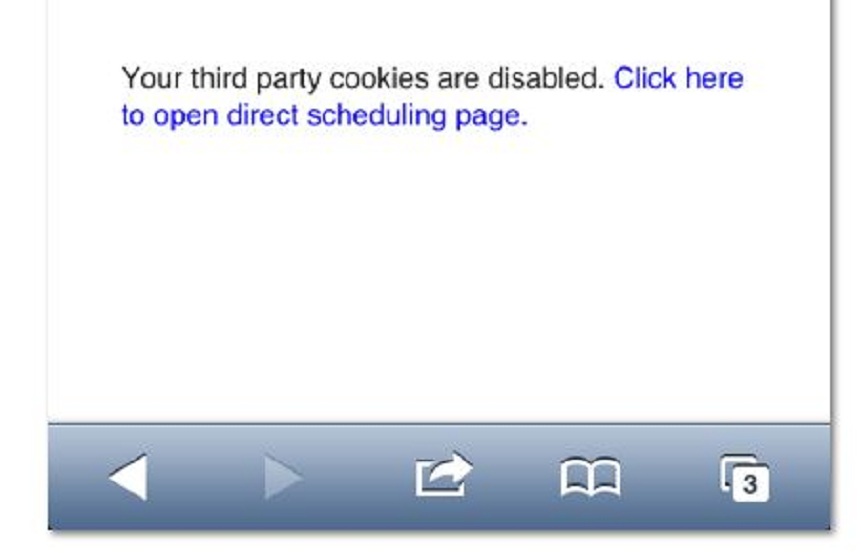 Email us roadtohealingmassage@gmail.com or phone us at 780-814-3407, and we will be more than glad to help!
See you soon!